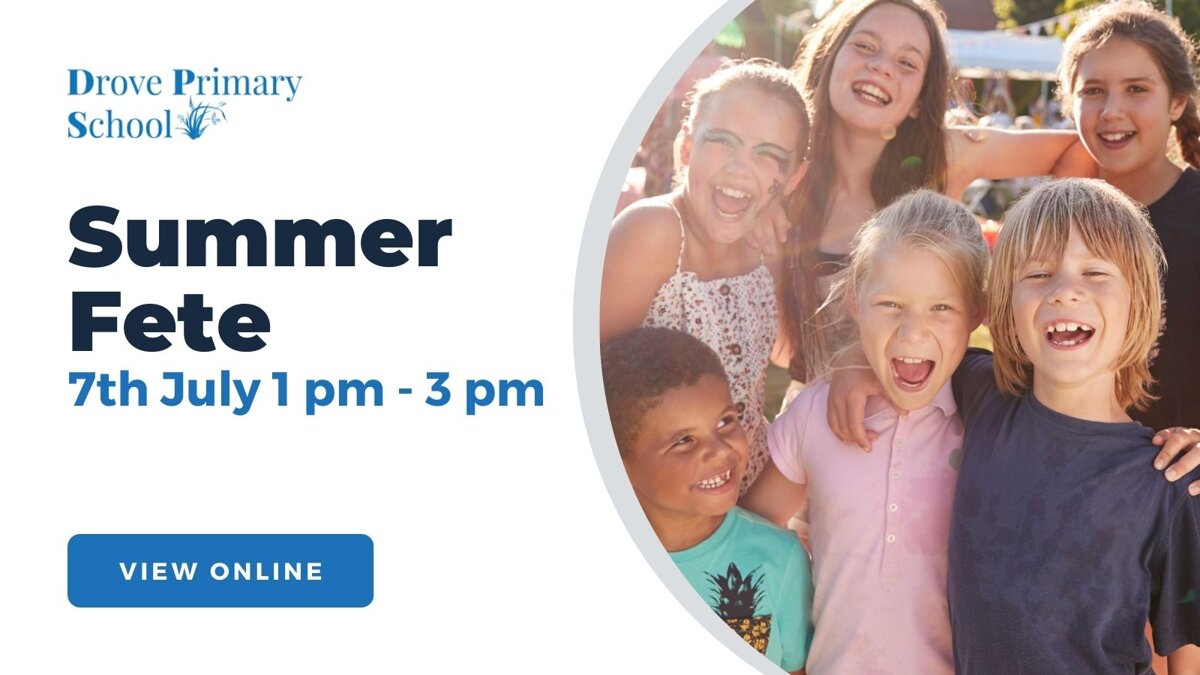 As the summer holidays approach, we are excited to celebrate the brilliant weather and the fantastic work our pupils have done this academic year with a Summer Fete! The fete will be held at Drove Primary School on July 7th, 2023.
Our Summer Fete is free to attend, and you don't need to book your place in advance. Simply show up at Drove Primary School on July 7th, 2023 from 1pm to 3pm and enjoy two hours of fun for all ages! During that time, you will have access to a wide variety of activities and stalls
The activities available on the day include: a lucky dip, face and nail painting, beat the keeper and hook the duck. We will also be hosting a tombola and raffle. Raffle tickets can also be purchased at our school office. Please note that entry is free, but there will be a charge for these activities.
In addition to all the activities, you can also purchase a variety of tasty treats and refreshing drinks. For savory snacks, we have pizzas and pasta dishes. And for those with a sweet tooth, we have the GlamoRose cake van, which will be selling a variety of delicious cakes, brownies, and other delicious treats.
We hope you can join us for our Summer Fete and enjoy all of the tasty treats and exciting activities. It's a great way to celebrate the children's hard work whilst having some fun with your family and friends.