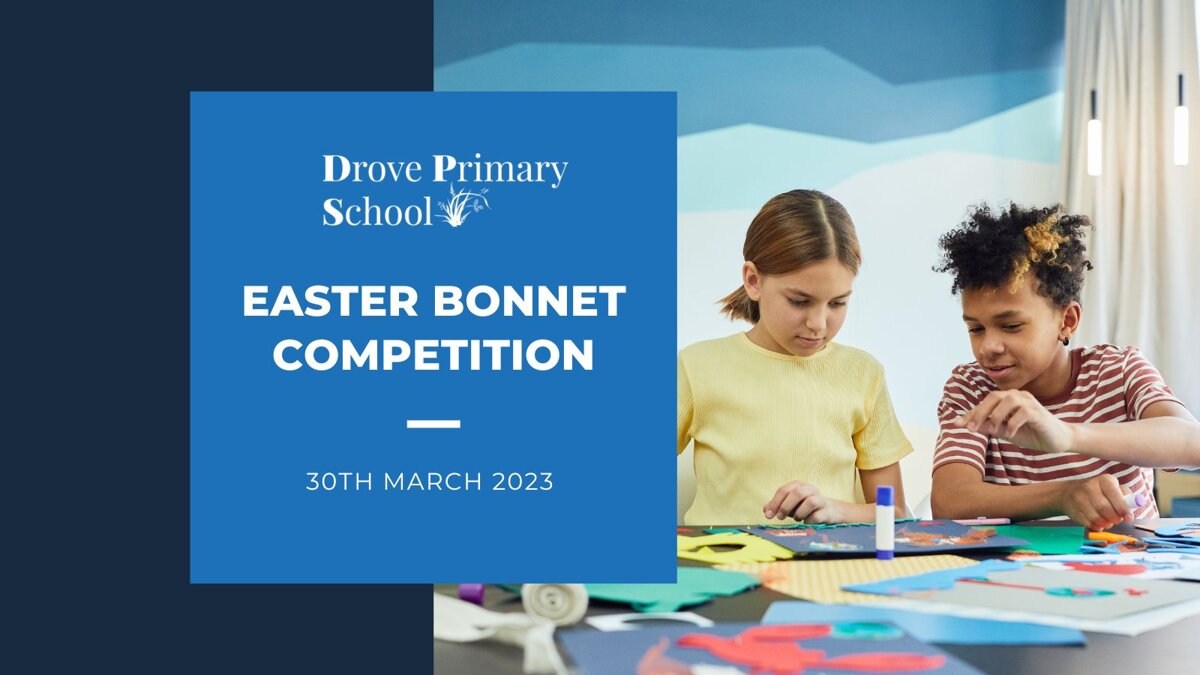 Yesterday we hosted our Annual Easter Bonnet competition and it was a massive success!
At Drove Primary, we always look forward to celebrating Easter and this year has been no exception. Our pupils have been enjoying learning about the importance of Easter, whilst also participating in all of our spring activities. The activity that everyone seemed to enjoy the most was our bonnet competition.
Over the past couple of weeks, our children have had the opportunity to get their creative juices flowing and build some extraordinary spring themed hats. These were judged yesterday and we must say there were a lot of excellent bonnets for us to choose from!
A massive congratulations to the above pupils, and an equally huge thank you to all the families that took part. We would like to wish you all an excellent Easter!