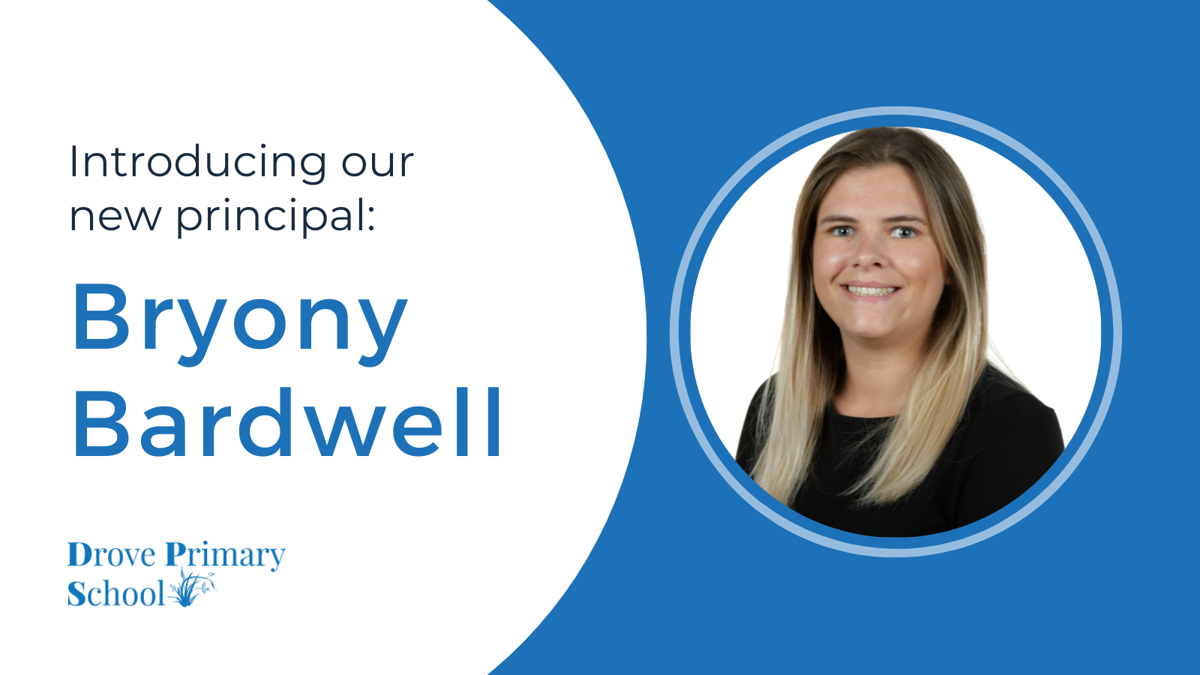 After an amazing career we are sad to see Dr Nick Capstick OBE leave Drove however we are also ecstatic to announce that Mrs Bryony Bardwell has been appointed as our new Principal. After ten years of teaching and being a member of our leadership team Mrs Bardwell is the best person to take the reins and steer Drove into the future.
In this blog we will cover Bryony's journey at Drove from trainee teacher to principal and look at her plans to help Drove grow into an even better learning environment for our pupils.
Mrs Bardwell began her career in education 15 years ago when she started working in Nurseries. In 2012, Mrs Bardwell joined Drove as a trainee teacher working in Early years classes. She quickly impressed and was soon appointed as our reception class teacher.
From there, Mrs Bardwell was appointed as EYFS Lead after impressing Drove leadership. Later, she became a member of our SENCO team before becoming Assistant Principal. Finally, after many years of hard work, Mrs Bardwell earned the opportunity to become Principal at Drove; a position which she views as her
greatest achievement. And she is looking forward to " getting the chance to continue shaping the lives of the community we serve."
When asked what her ambitions for her first year as principal at Drove, Mrs Bardwell responded:
"During my first year at Drove my ambition is to ensure that it is a school where the Senior Leadership Team, Teachers, and support staff work together to ensure we are inclusive for all."
Mrs Bardwell also has the education of Drove's pupils as a top priority:
"The children will have a range of experiences to support their learning and have memorable experiences to excite them in their learning and to encourage them to reach their full potential."
In fact, seeing the children progress along their learning journeys is her favourite part of her job:
"Getting into lots of different classrooms around the school to see the children enjoying and progressing in their learning. Seeing their smiles every time you walk into the classroom is enough to brighten anyone's day."
Mrs Bardwell also sees building children's characters as an important aspect of their educational journey. When asked what she believes are the key values in educating young people, Mrs Bardwell said:
"Respect, especially in a school like Drove where we have so many different cultures, religions, languages, and backgrounds all under one roof. Patience, perseverance, dignity for all, and trust."
Mrs Bardwell isn't all business however! Outside of school hours she is a dedicated netball player. She has even been captain of her netball team and she is currently the secretary of the club she plays for. Mrs Bardwell also enjoys spending time with her family and taking her yellow labrador Tex for walks.
We would like to congratulate Mrs Bardwell for her achievement and we look forward to executing our future under her plans.