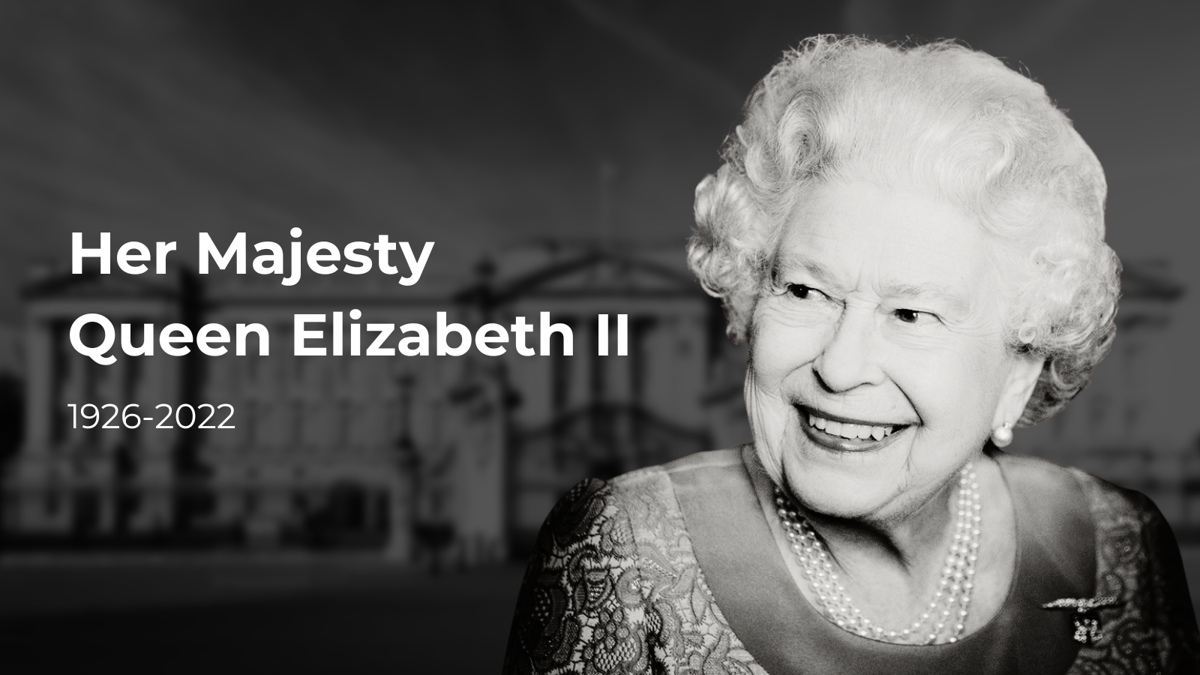 As a school, we are deeply saddened to learn of the passing of Her Majesty The Queen on 8th September 2022, at the age of 96. Our thoughts are with her family at this difficult time.
We join people around the country, and across the Commonwealth in remembering her life and mourning her passing after an unprecedented 70 year reign.
Our Principal, Nick Capstick, said:
Today in school, we have been remembering our late Queen for the person that she was and the things which were important to her throughout her life. We remembered her life as a servant to our nation but also to so many other countries across the globe and the good that she did and the love and compassion she brought to the world.
We remembered that she was a loving mother, grandmother, sister and aunty, a real family person. We remembered her sense of fun and enthusiasm for life, her epic James Bond moment, and her afternoon tea with Paddington Bear. Her love of animals, her corgis, and horses. Her dignity, grace, humour, and humility and often quite humble private life. For us as a school it was the person that our late Queen was not the office which she held which made her so special.
So, in school, although we mourn the very special human being that she was, we also wanted to celebrate the Queen's truly honourable, noble and inspirational life and to welcome that we had the opportunity of being reminded so often about her as a great role model.
The White Horse Federation CEO, Paul Smith, said: "In this moment of solemn reflection, we mourn the passing of Her Majesty, a leader who has demonstrated incredible stoicism, integrity, and service to her country."
"We at the White Horse Federation pass on our deepest sympathy to the Royal Family. Our thoughts are with them. In the coming days, we will hold assemblies and events to celebrate her historic reign and mark her passing."
The White Horse Federation Chair of Trustees, Ninna Gibson said: "The White Horse Federation is grateful to Her Majesty for her service. The longest-serving monarch in history and a remarkable woman. We stand together with people worldwide in paying our respects and passing on our deepest sympathy."
During this period, the school will continue to be open as usual. We will ensure that the school community is kept informed as updates are given by the government around mourning procedures and events.